Tree Service
for Conroe, TX, Spring, TX, and the Surrounding Areas

At Good Morrow Land Service, LLC, we provide prompt, dependable and courteous land services with the help of our trained and professional crews. We have been in the business since 2000 and are proudly serving Woodlands, Spring, Shenandoah, Champions, Cypress, Kingwood, Humble, Montgomery, and Conroe areas. We also serve North Houston and surrounding areas.
Good Morrow is your trusted land service. We offer a wide range of services which include:
Over the years we have earned a reputation for providing excellent services. Clients choose us over our competitors because we are:

At Good Morrow Land Service, we believe that a happy, satisfied customer is the best form of advertisement. We ensure the highest tree-care standards for our customers and always put your needs first. We have staffed Certified Arborists, and our climbers are fully trained in the ANSI Standards of tree removal. Your trees and property are in the hands of well-trained and qualified tree care professionals.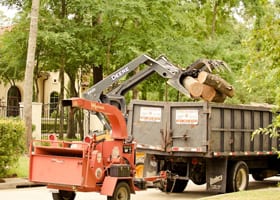 Tree Removal
Our company is proud to staff certified arborists. Everyone on our team is fully trained in tree service and aware of ANSI standards and guidelines for disruptive and dangerous tree removal. You can trust us to get the job done safely and quickly.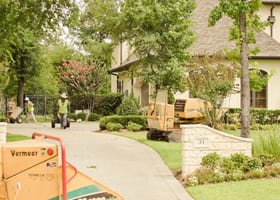 Tree Trimming
Good Morrow Land Services, LLC, can trim any tree on your Conroe, TX, property. We can make your yard and entryway more inviting and safe by cutting and clearing away any dead branches and limbs. This process also makes way for new growth.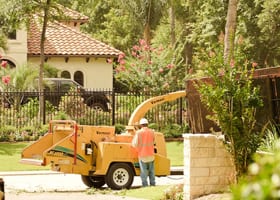 Tree Shaping
Our professionals have done tree shaping for years, so we know exactly how to make your trees look their best. We'll talk with you to decide which shape you want, and we also offer free estimates for our work.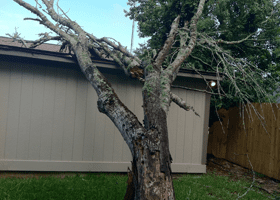 Storm Damage
If a storm has caused your tree to lean dangerously or even fall onto your property, our team of experts is available for 24/7 emergency storm damage cleaning. If your trees haven't fallen already, don't wait; contact us today.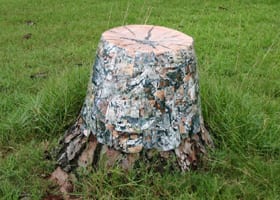 Stump Grinding
Stumps aren't attractive on your property, so let us grind them down to nothing. We can handle stumps as close as six inches from a building, and we can grind stumps that are basically right next to sidewalks and driveways.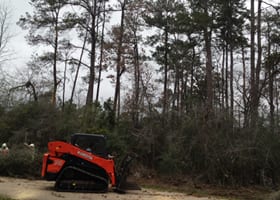 Land Clearing
Our team of professionals can clear your Spring, TX, land quickly and effectively. You don't have to worry about leftover debris, loss of topsoil, property damage, or burning because we take care of your property while we're there.

Call the best company for best service.
Get in touch with us today for all your land services.